We are conveniently located in Williamsburg, Virginia and offer a wide array of dance shoes, apparel and more, for any aspiring or seasoned dancer.
We provide personal, friendly service, expert fittings, quality brand name products, and loyal customer rewards. Make Dancers' Boutique your go-to shop for all your dance item needs.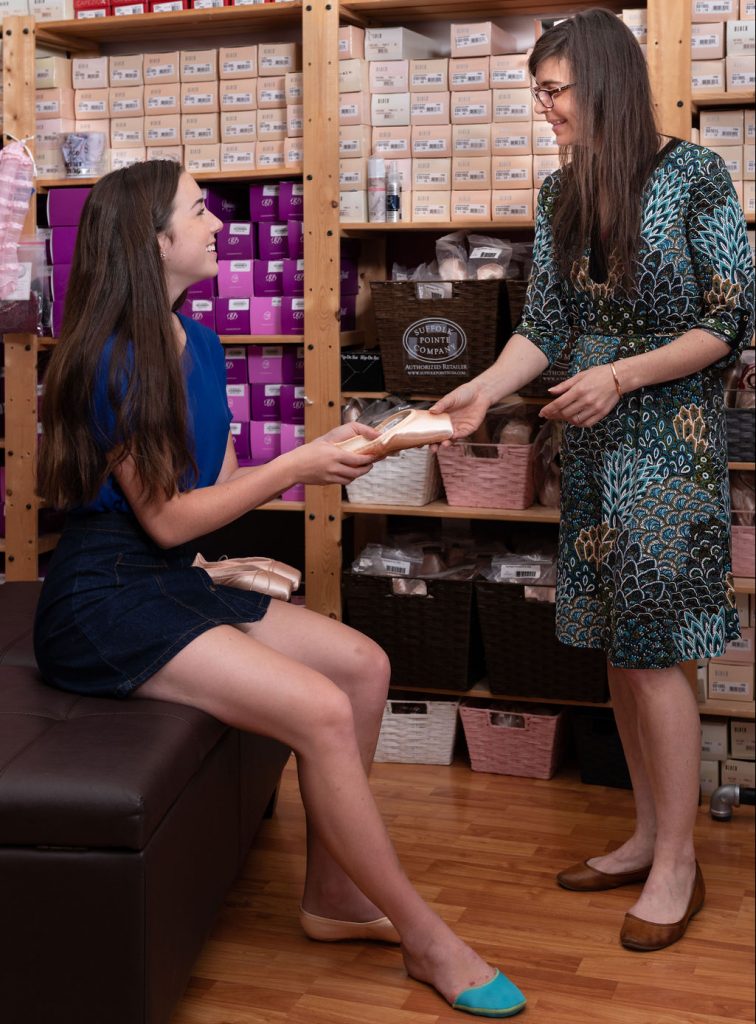 What our customers say about Dancers' Boutique:
My daughter and I shopped here for dance shoes for the both of us. We were so pleased with the excellent service of the woman who helped us. Good prices for the great value of their merchandise. We will definitely be going back again and again!
– Jessie D.
Very helpful and attentive. It was our first experience buying dancewear and we were clueless! They made us feel welcome and not at all embarrassed.
– Nicole W.
Great selection of Pointe shoes with an expert fitter.
– Derrick H.
Have questions about our fitting services, products or anything else pertaining to dance, please contact us or call 757-220-6703.